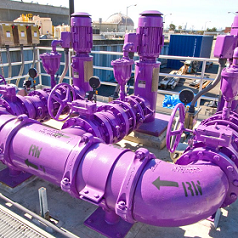 What's in the pipeline?
In our effort to continually add value to our customers, something is in the works:
We are excited about the upcoming new upgrade of the system. We are currently developing a mobile app that will have a significant improvement on the current web app. If things work well as planned, the much-awaited mobile app will have the ability to punch-in and out offline while techs are out in the field without an internet connection. And sync with the server as soon as a connection becomes available. So, stay tuned. We will keep you posted.